A great musicalizador with a more-than-20-years experience...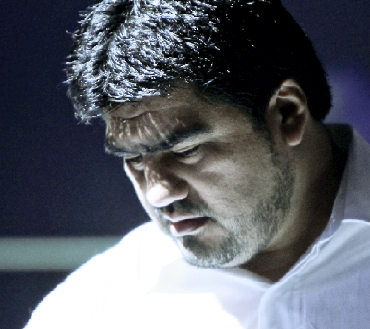 A great Argentine musicalizador with a more-than-20-years experience as a Tango DJ a lot appreciated by tangueros of our Festival.
He is currently working as DJ for: the Government of the City of Buenos Aires, the official radio station of Tango in Buenos Aires "La 2×4", Radio de Tangos and for the Confiteria Ideal. He is organizer and DJ of the milonga TangoIdeal.
He plays music in the major milongas of Buenos Aires, called by the great maestros when organizing events.
He has won several awards and mentions as DJ for its music programming.
Since 1993 he has participated as a DJ in various festivals, events and milongas in Argentina and abroad such as: the CITA (1999-2012) in Buenos Aires, the metropolitan championship of tango salon (2003-2011), the campionato mundial de tango (2003-2011) and many others. In Europe he worked in Italy, Spain, France, Germany, Sweden, England, Denmark, Austria, Russia and Turkey. He works in several festivals and milongas in Brasil too.